Manor Meals offers prepared healthy and nutritious meals that are delivered to your home.
Manor Meals is a Class 1 Food Safety Accredited Service.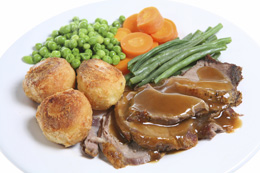 Our meals provide a great option for those who wish to remain living in their own home, including:
Seniors or aged persons
Disabled persons
Individuals managing at home after an illness, injury or hospital stay.
Or, any individual who likes the convenience of prepared nourishing meals
Home Cooked To Order
All our meals are cooked to order within our own kitchen.
Our meals are prepared using the freshest and seasonal ingredients, and are cooked with the same care as we do for our own family members.
An extensive menu of quality fresh chilled and frozen meals is prepared and home delivered, twice weekly.
Manor Meals can cater for consumers' likes, dislikes such as, consumers requesting the exclusion of a particular vegetable from their fresh meals, or the addition of extra gravy, etc.   
Dietary needs are also catered for including those diabetic, low sodium, low fat, gluten free or vegetarian options, within the selection of fresh meals also available upon request.
All fresh meals are also available in a vitamised or diced form upon request.
Our delicious meals are delivered in both microwave and conventional oven safe containers.
View our current menu here
Home Delivery
Fresh chilled meals and frozen meals are delivered to your home as you need on either a regular or occasional basis.
You can have the excitement of ordering from the menu each week, or enjoy the convenience of a selection of meals arriving automatically from your own favourite list.
If you have any questions, please call us on 03 5977 6966.
How to Order